We know what's on the line for our customers. Whether they need to buy, rent, or purchase parts or services, we have the fast support to back their jobs. It's the approach ASCO founded over 60 years ago and still practices daily. We strive to be the first call customers make when they need equipment.
ASCO'S CORE PURPOSES
Be a blessing to those we serve.
Support 600+ experienced staff members with continuous, extensive training.
Give back to our community and be good corporate citizens continually involved in philanthropic causes.
Continually improve and provide superior, ethical service to all ASCO customers exceeding their expectations and what the competition can provide.
WHAT WE DO
ASCO is an equipment provider. We sell, rent, and provide parts and services serving those in construction, agriculture, material handling, oil and gas, local governments, landscaping, and infrastructure. We have 27 locations throughout Texas, Oklahoma and Eastern New Mexico.
HOW WE DO BUSINESS
We pursue excellence with hard work and honesty. Our goal is to provide superior service to all ASCO customers. We want to exceed expectations and outserve our competitors. ASCO strives to be good corporate citizens supporting our communities to grow and thrive.
BE A BLESSING
From our employees to our customers, being a blessing means treating people with respect. We work to do right by our people. As part of the "be a blessing" philosophy that guides ASCO, each of the twenty-seven branches puts together an annual fundraiser to benefit a local nonprofit or company-chosen organization. The ASCO Foundation matches every penny they raise.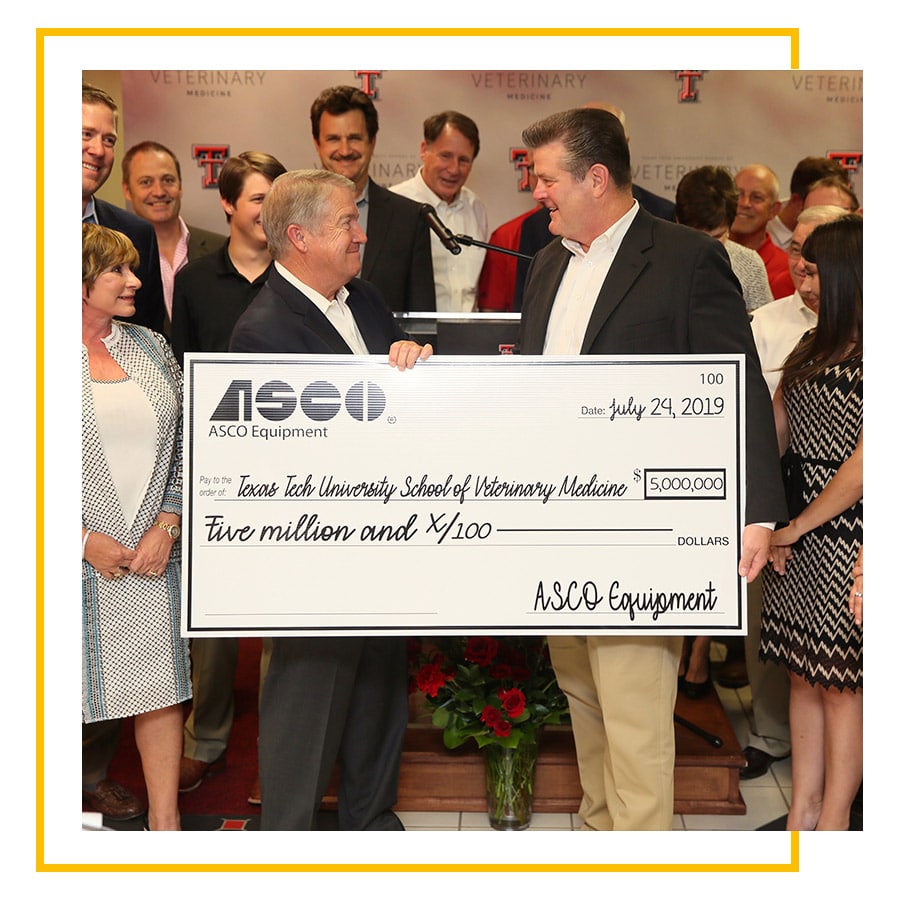 Our History
1960
1960
Bill Wright established Associated Supply Company, Inc., known today as ASCO, in Lubbock, Texas, as a Towmotor Lift Truck dealership and U.S. Army surplus store.
1965
1965
Caterpillar Tractor Company bought out Towmotor, and ASCO became a CAT Lift Truck dealer.
1969
1969
ASCO Acquired a Clark-Michigan dealership.
1985
1985
Clark-Michigan merges with Volvo, making ASCO a Volvo Construction Equipment Dealer.
2008
1985-2008
Between 1985-2008, ASCO opened several other additional stores.
2008
2008
ASCO opened a location in Abilene, Texas, and purchased Roberson Rent All in San Angelo, Texas.
2009
2009
ASCO acquired Texana Machinery in San Antonio and Austin, adding the CASE Construction Equipment line to ASCO
2013
2013
ASCO acquired Houston-based Hi-Way Equipment, solidifying ASCO as one of the largest construction equipment dealers in the United States, and brought the company eight new CASE Construction Equipment locations in Texas
2014
2014
ASCO acquired a location in Terrell from Mitchell and Bourland, Inc.
2023
2023
 ASCO Equipment expands into Oklahoma.
The Family Behind ASCO:

The Wright Family
Founder Bill Wright had his sons join him in the family business in 1973 and 1975. In Lubbock, W.B. (Brax) Wright is the CEO, and J.S. (Steve) Wright, in Amarillo, is the company's President. Paula Wright Key, Bill's daughter and treasurer for ASCO, is also proud to be part of the family operation.
Paula's son, Chase Key, joined ASCO in 2009 and was the first of the third generation to return to ASCO. Courtney Wright Vanderham, Steve's daughter, joined the company in 2010, and John Wright, Brax's son, joined the company in early 2013.
Today, ASCO is West Texas's oldest material handling and construction equipment dealership under continuous single-family ownership.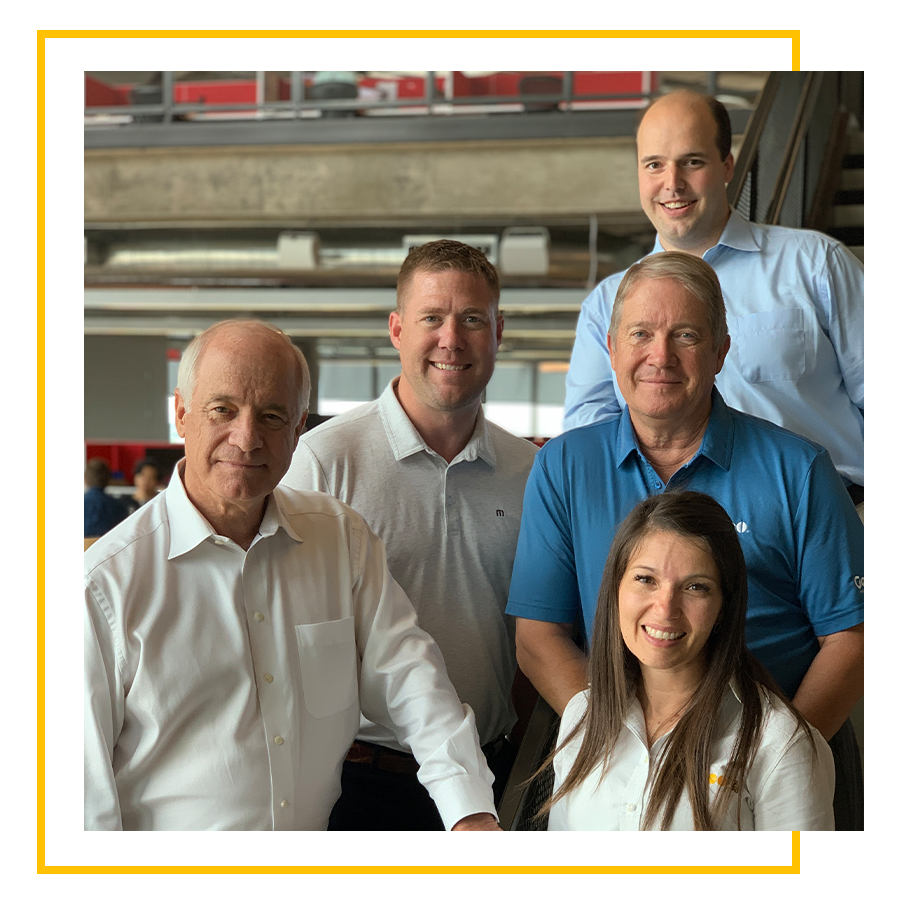 Our Philanthropic Work in Houston, TX
ASCO's Endowment for Pediatric Cancer Research at MD Anderson Children's Cancer Hospital
At ASCO, we're dedicated to supporting the work that MD Anderson Children's Cancer Hospital does for pediatric cancer care. With our contribution to the ASCO Endowment for Pediatric Cancer Research, our team helps create funding for pre-clinical research to help find a cure for pediatric cancers. From Houston and beyond, our hope is that we help provide a promising future for many young patients who will benefit from the discoveries this research will produce.
60 Years & Counting: ASCO Equipment Today
ASCO Equipment is a heavy equipment provider. We sell, rent, and provide parts and service for several lines of well-known manufacturing partners. ASCO serves various industries with construction equipment, agricultural equipment, and material handling equipment.
Our partners include CASE Construction Equipment, CASE IH, Hitachi Construction Machinery Americas Inc., Doosan Forklifts/Material Handling Solutions, Volvo Construction Equipment, Avant, Ashland Industries, Caterpillar Lift Trucks, Crown, Genie, Gradall, JCB, JLG, Jungheinrich, Kalmar, Krone, K-Tec Earthmovers, Lee-Boy, Link-Belt Cranes, Mitsubishi Forklift Trucks, Sennebogen and more.
For more information about ASCO, contact us today!
Looking for a family-run business to supply materials or equipment for your project? We want to talk with you!