WE'LL KEEP YOU UP AND RUNNING
As your equipment partner, ASCO is committed to eliminating your machine's downtime at the lowest price available. We are dedicated to developing our team members through ongoing in-house and manufacturer training and education programs on over 25 different lines of equipment. It is for that reason we are confident our technicians are the best in the business. That means no matter what type of machines you are running, we can service and repair them better than anyone else.
Our comprehensive Planned Maintenance Agreements for single machines or full fleets help maximize uptime, minimize maintenance expenses, and control risk. Our three flexible agreements ensure you get the right option for your operation.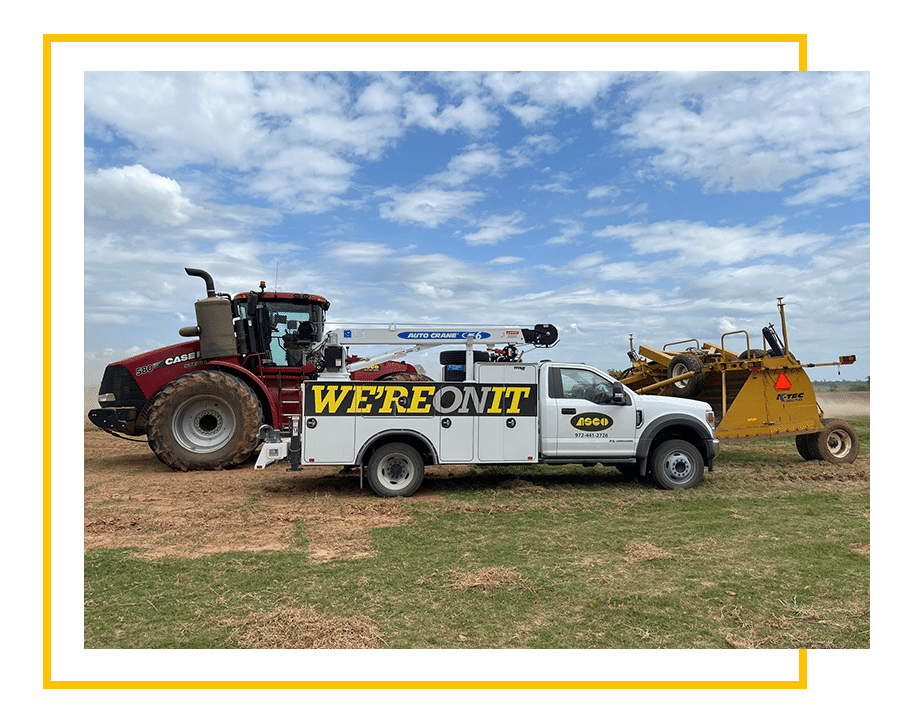 With every Planned Maintenance Agreement, ASCO guarantees to provide:
PREMIER
This Total Maintenance and Repair Agreement provides a fixed price for all covered repairs and maintenance for a defined period of time and is specifically designed for the total machine to help keep optimal productivity throughout its life cycle.
DELUXE
This comprehensive fleet service agreement provides 250, 500, 1,000 and 2,000-hour level Planned Maintenance Services along with a full machine 80-point inspection at EVERY service, removing the worry, hassle and time constraints associated with proper planned maintenance.
BASIC
This basic Pla.nned Maintenance Agreement provides 250-hour level Planned Maintenance Services and allows customers to schedule service at their own convenience while still receiving the best value and experiencing the ASCO Difference!
Unexpected, unscheduled equipment downtime ik possibly the costliest production disruption a manager can have. ASCO's UpTime PM Program can help minimize those disruptions and put your operation into the smooth, efficient and profitable drganization that you can count on.
With the UpTime PM Program your equipment gets proactive maintenance designed to keep your equipment running.
Our factory trained service technicians perform an exclusive 80+ point inspection designed to pinpoint any potential equipment problems and report to you with an inspection form that is easy to read and evaluate.
From forklift to loader, backhoe to tele-handler, aerial to dozer, ASCO has the professionals to give you peace of mind. Call us and we will send an UpTime Pro to get you going.