Equipment Dealer in

Perryton, TX
ASCO is the premier choice for equipment rentals in Perryton, TX, offering unmatched expertise and exceptional service. As a trusted partner, we understand the unique needs of our customers and provide tailored rental solutions to support their projects. With a diverse fleet of high-quality equipment from leading manufacturers, we ensure reliability and performance. Our skilled professionals are dedicated to delivering prompt and reliable service, assisting with equipment selection, and providing ongoing support.
Whether it's construction, agriculture, oil and gas, or any other industry, ASCO is your reliable partner for equipment rentals in Perryton, TX.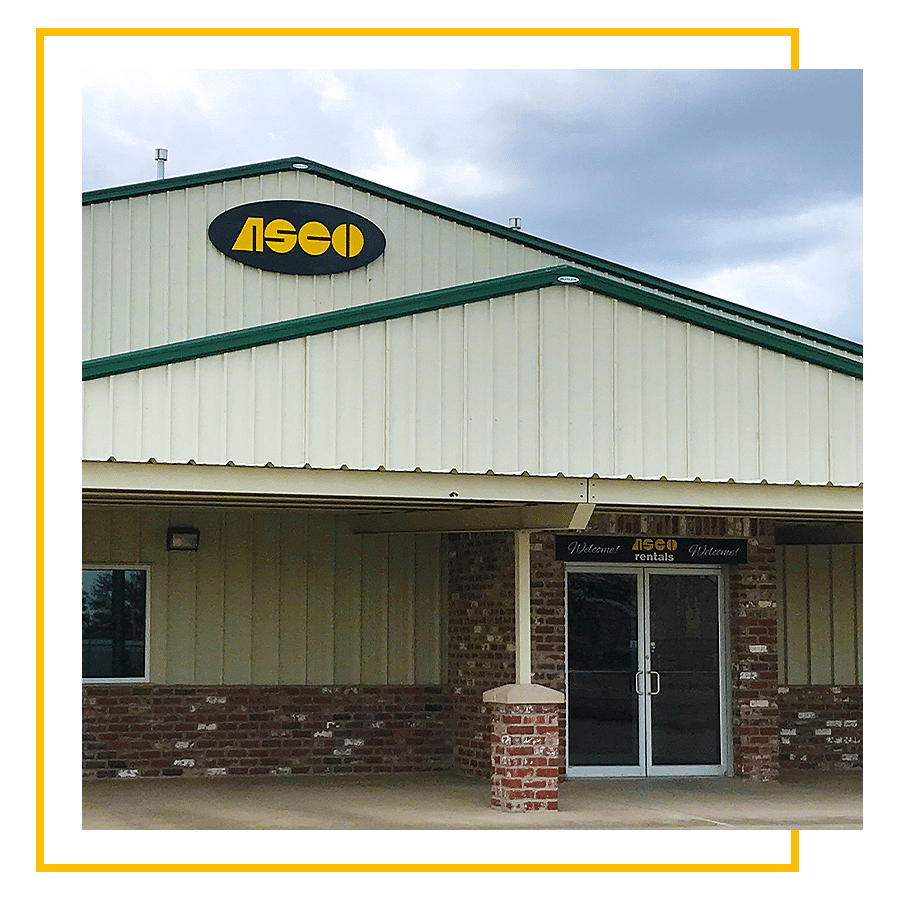 Meet Our Branch Manager
Kevin Barnett
Kevin Barnett is a dedicated professional who has been with ASCO since 2012. With a background in the swine industry and family farming, Kevin brings a wealth of knowledge and expertise to his role. He enjoys spending his leisure time engaged in activities such as hunting, fishing, and camping, especially when sharing these experiences with his family.
At ASCO, Kevin appreciates the opportunity to work with various types of machinery and the dynamic nature of his job, where each day presents unique challenges and opportunities.
Renting equipment from ASCO offers numerous benefits for your project. First, it provides cost savings by eliminating the need for large upfront investments in equipment. Renting allows you to access high-quality machinery without the burden of ownership costs such as maintenance, repairs, and storage. Additionally, renting provides flexibility as you can easily adjust your equipment needs based on project requirements. ASCO ensures that the rented equipment is well-maintained, up-to-date, and meets safety standards, giving you peace of mind and reliability.
ASCO is committed to supporting your project's success. We have a wide range of equipment options available for rent, tailored to various industries and project needs. Our knowledgeable team can guide you in selecting the right equipment based on your requirements, ensuring efficiency and productivity. ASCO provides timely delivery and pickup services, saving you valuable time and effort. Moreover, our experienced technicians can offer technical assistance and support throughout your project, ensuring smooth operations and maximizing equipment performance.
ASCO prioritizes the reliability and performance of our rental equipment. Our dedicated maintenance team conducts regular inspections, servicing, and repairs to ensure equipment functionality and safety. In the event of any equipment issues or breakdowns, ASCO offers prompt on-site or in-shop maintenance service to minimize project disruptions. Our technicians are skilled and trained to handle a wide range of equipment, providing efficient and effective repairs. With ASCO's maintenance service, you can focus on your project while we take care of the equipment's upkeep and reliability.
Fill out the form to receive more information on ASCO heavy equipment purchases, rentals, parts, or service.